SOC as a Service Market Size, Share with Focus on Emerging Technologies, Top Countries Data, Top Key Players Update, and Forecast 2028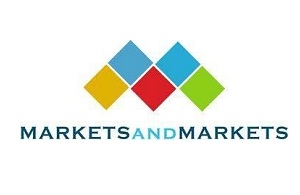 NTT (Japan), Verizon (US), Lumen Technology (US), Atos (France), Fortinet (US), Thales (France), Kaseya (US), Cloudflare (US), AT&T (US), Arctic Wolf (US), Trustwave (US), Proficio (US), Airbus (France), ConnectWise (US), Clearnetwork, Inc (US)., Stratosphere Networks (US), eSec Forte (India), Cybersafe Solutions (US) and Eventus Security (India)
SOC as a Service Market by Service Type (Managed SIEM and log Management, Vulnerability Scanning and assessment, Threat Detection & Incident Response, and GRC), Offering, Application, Sectors, Vertical and Region – Global Forecast to 2028
The global SOCaaS Market size is projected to grow from USD 6.7 billion in 2023 to USD 11.4 billion by 2028 at a CAGR of 11.2% during the forecast period. The SOCaaS market is witnessing significant growth driven by critical factors, including the growing complexity of cyber threats, rapid technological advancements, the increasing trend of BYOD, CYOD, and WFH, and complex threat response. Organizations seek robust SOCaaS solutions to protect their data and operations as they embrace modern practices and technologies in the cybersecurity landscape. SOCaaS providers are capitalizing on these demands by offering innovative solutions to safeguard digital assets and ensure data privacy and integrity.
Download PDF Brochure: https://www.marketsandmarkets.com/pdfdownloadNew.asp?id=31262563
By vertical segment, the healthcare vertical will grow at the highest CAGR during the forecasted period.
The healthcare vertical is projected to achieve the highest CAGR in the SOCaaS market due to its unique blend of factors. The sector's emphasis on safeguarding sensitive patient data, complying with strict regulations like HIPAA, addressing escalating cyber threats, managing digital transformation, securing healthcare IoT devices, ensuring patient safety, preserving reputation against breaches, and protecting critical research data all drive its need for robust cybersecurity solutions. With the increasing digitization of healthcare services and data security's vital role in patient care, healthcare organizations are turning to SOCaaS to provide comprehensive protection, regulatory adherence, and uninterrupted healthcare services. This convergence of challenges and demands positions the healthcare vertical as a pivotal driver of SOCaaS market growth in the forecasted period.
By Sectors, the Private sector holds the largest market size during the forecast period.
The private sector holds the largest size in the SOCaaS market for a compelling array of reasons. Its significant data sensitivity, substantial financial resources, risk management concerns, compliance obligations, the potential economic impact of breaches, complex infrastructure, adoption of advanced technologies, customer trust focus, third-party risks, and global operations all contribute to its demand for robust cybersecurity. SOCaaS meets these needs by providing tailored security solutions, initiative-taking monitoring, rapid incident response, and the efficient allocation of resources. As private sector companies prioritize safeguarding operations and customer trust, SOCaaS emerges as a central solution, solidifying the sector's dominant position in the evolving landscape of cybersecurity services.
Request Sample Pages @ https://www.marketsandmarkets.com/requestsampleNew.asp?id=31262563
SOCaaS Market Definition
Considering the perspectives of various sources and industry opinions regarding SOCaaS, MarketsandMarkets define SOCaaS as follows: "SOCaaS refers to the external or third-party services that involve security analysts to deliver continuous, round-the-clock monitoring and management of a company's security framework. This framework encompasses SIEM/logs, devices, clouds, networks, and the assets managed by internal security and IT teams." Additionally, synonymous terms for SOCaaS include managed SOC, SOC, and third-party SOC.
Unique Features in SOCaaS Market:
24/7 threat monitoring is provided by SOCaaS providers, ensuring constant vigilance against security risks, including off-hours detection and response. Additionally, they use cutting-edge threat intelligence to keep clients up to date on new threats in real-time, enabling them to stay one step ahead in the always changing threat landscape.
Along with being highly adaptable to cloud environments, SOCaaS solutions are distinguished by their cloud-native security strategy, which offers strong security for cloud workloads and applications. These services go beyond monitoring and detection; they also provide incident response tools that enable quick investigation and damage control for security problems.
SOCaaS platforms have security automation and orchestration features, which speed up reaction times and streamline security operations by automating routine tasks. Another noteworthy aspect is proactive threat hunting, where SOCaaS teams actively look for signals of network intrusion in order to find hidden risks before they become more serious.
The ability to customise security policies and alerts so that they meet each organization's specific security demands and compliance requirements is vital. By providing audit-ready reports and documentation, SOCaaS providers significantly simplify compliance management, assisting businesses in conforming to rules relevant to their industry.
Organisations can gain important insights into their security posture and ongoing threat activity through real-time dashboards and reports. Artificial intelligence and machine learning are used to improve the precision of threat detection, and managed security device integration centralises security management and monitoring.
Major Highlights of the SOCaaS Market:
Fundamentally, SOCaaS offers businesses round-the-clock threat monitoring, guaranteeing prompt detection and mitigation of security threats, including those that might materialise after hours. SOCaaS also makes use of sophisticated threat intelligence sources to give real-time insights into the constantly changing threat landscape, enabling organisations to proactively manage new risks.
Many SOCaaS systems are cloud-native in terms of security, as they were designed with the cloud in mind. Through the extension of strong security protection to cloud workloads and apps, this architecture enables adaptation to cloud settings. In addition to monitoring, SOCaaS includes incident response tools that enable quick analysis and containment of security problems, minimising possible harm and data breaches.
The integration of security automation and orchestration, which speeds up response times and streamlines security operations by automating repetitive processes, is a standout feature. SOCaaS also excels in proactive threat hunting, as committed teams actively look for signs of compromise within a company's network to help identify hidden risks before they become more serious.
Another major asset is customization, which enables organisations to exactly match their individual security demands and compliance requirements with security rules and warnings. SOCaaS providers also support organisations in following to industry-specific rules and standards through compliance management.
Because scalability is built-in, organisations can change their level of service as security requirements change. Importantly, SOCaaS is more affordable than running an internal security operations centre, making it a desirable option for businesses looking for all-encompassing security solutions in a constantly changing threat environment.
Inquire Before Buying: https://www.marketsandmarkets.com/Enquiry_Before_BuyingNew.asp?id=31262563
Competitive overview:
The SOCaaS market is led by some of the globally established players, namely NTT (Japan), Verizon (US), Lumen Technology (US), Atos (France), Fortinet (US), Thales (France), Kaseya (US), Cloudflare (US), AT&T (US), Arctic Wolf (US), Trustwave (US), Proficio (US), Airbus (France), and ConnectWise (US). Partnerships, agreements, collaborations, acquisitions, and product developments are various growth strategies these players adopt to increase their market presence.
Lumen Technology (US) is a multinational company that catalyzes organizations aiming to unlock their data's potential and embrace transformative technologies. It connects people, data, and applications by enabling seamless digital innovations, ushering in new possibilities. The company's customized application delivery architecture supports next-gen technologies' demands, encompassing network assets, cloud connectivity, security solutions, and collaboration tools within a unified platform. Lumen aims to expedite human progress via technology, simplifying complexities and delivering practical solutions for customers. Its commitment to continuous improvement shapes interactions, partnerships, and team development, aiming for remarkable outcomes. The Lumen Platform integrates global network infrastructure, cloud, edge computing, security, voice, and collaboration services, delivering a cohesive user experience. With 29,000 employees globally across North America, Europe, and Asia Pacific, Lumen Technology strives to inspire customers through its offerings.
Thales (France) is a prominent multinational corporation and a significant player in the SOCaaS market, drawing on its expertise in aerospace, defense, transport, security, and electronics. It provides advanced cybersecurity solutions to government and commercial clients, standing out for its comprehensive SOCaaS offerings. Thales focuses on cutting-edge security to protect digital assets and critical data, offering services like threat detection, real-time monitoring, incident response, and vulnerability assessment. With a global presence spanning 56 countries, Thales addresses diverse SOCaaS market demands, making it a preferred partner. The company's financial performance reflects its SOCaaS leadership, investing significantly in research and development for sophisticated cybersecurity tools. Recognizing the importance of robust cybersecurity, Thales drives the future of SOCaaS through industry knowledge, innovation, and customer satisfaction. Additionally, with acquisitions and partnerships with established companies, including Imperva (US), Tesserent (Australia), Sonae Investment Management (Portugal), and Google (US), Thales fortifies its presence in the SOCaaS market.
Apart from prominent vendors, other players include Clearnetwork, Inc., Stratosphere Networks, eSec Forte, Cybersafe Solutions, eSentire, CyberSecOp, TECEZE, Netsurion, Foresite Cybersecurity, Ascend Technologies, inSOC, SafeAeon, SOCWISE, Wizard Cyber, and Eventus Security which are also evolving in the SOCaaS market.
eSec Forte (India) is an IT services and consulting company specializing in information security. Its services encompass a range of offerings, including information security, forensic services, malware detection, penetration testing, and risk assessment. The company is notable for providing SOC subscription services involving logging, monitoring, and analyzing security events for organizations. It is facilitated by a team of security experts using cutting-edge SIEM technology deployed on a cloud-based infrastructure. eSec Forte also offers various cybersecurity services like cloud security, cyber forensics, security audits, threat hunting, and more. The company's collaborations with industry leaders like Cato Networks (Israel) and Palo Alto Networks (US) highlight its dedication to innovation. The company is a top 10 cybersecurity firm in India and is empaneled by CERT-INDIA for information security audits. Notable achievements include securing global airports, conducting penetration testing for major telecom companies, and ensuring financial data security for Indian government banks.
Stratosphere Networks (US) holds a significant position in Unified Communications as a Service (UCaaS), Contact Center as a Service (CaaS), customer experience (CX), digital transformation, business process outsourcing (BPO), managed IT, and cybersecurity solutions. Expanding beyond telecommunications, Stratosphere Networks initially focused on managed services, covering managed cybersecurity, managed IT, and co-managed IT services until 2021. Its advanced Network Operations Center and Security Operations Center in Evanston were hubs for delivering trusted advisory services. In 2021, Ascend Technologies (US) acquired the company's managed IT and security services division. However, the company continues to provide IT consulting and advisory services.
With a decade of experience in managed services, Stratosphere Networks advisors possess deep familiarity with various IT solutions. Leveraging the knowledge and advanced tools, the team excels in identifying products that precisely match clients' specific needs and strategic goals.
MnM says most businesses use inorganic growth strategies to hold their market share. In 2021–2022, the number of agreements rose significantly. MnM is expecting that the rate of agreements will further increase in the SOCaaS market in the coming years as startups are evolving in the following market space, having technical advancements which, with time, get acquired or partnerships with tech giants to bring the innovations in their existing solutions and increase their market share in the SOCaaS market.
Media Contact
Company Name: MarketsandMarkets™ Research Private Ltd.
Contact Person: Mr. Aashish Mehra
Email: Send Email
Phone: 18886006441
Address:630 Dundee Road Suite 430
City: Northbrook
State: IL 60062
Country: United States
Website: https://www.marketsandmarkets.com/Market-Reports/soc-as-a-service-market-31262563.html