Shigellosis Market Is Expected To Grow During the Forecast Period (2019-2032), DelveInsight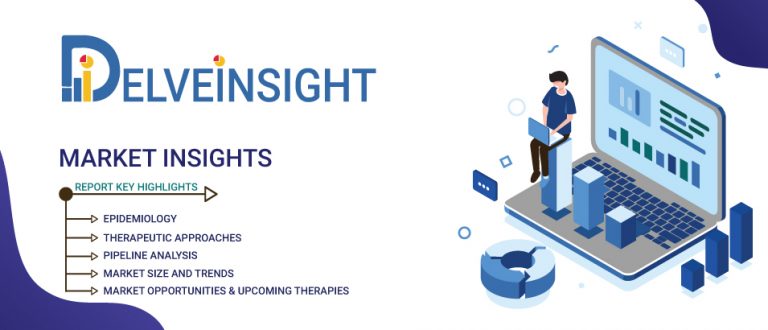 DelveInsight's "Shigellosis Market Insights, Epidemiology, and Market Forecast-2032″ report delivers an in-depth understanding of the Shigellosis, historical and forecasted epidemiology as well as the Shigellosis market trends in the United States, EU5 (Germany, Spain, Italy, France, and United Kingdom) and Japan.
The Shigellosis market report provides current treatment practices, emerging drugs, Shigellosis market share of the individual therapies, current and forecasted Shigellosis market Size from 2019 to 2032 segmented by seven major markets. The Report also covers current Shigellosis treatment practice/algorithm, market drivers, market barriers and unmet medical needs to curate the best of the opportunities and assesses the underlying potential of the Shigellosis market.
Shigellosis: An Overview
Shigellosis is a major global health problem and the main sign of shigella infection is diarrhea, which often is bloody. In addition to this, symptoms of shigellosis may include fever, as well as stomach pain. Shigellosis occurs for the most part, in developing countries due to overcrowding and poor sanitation. Children's, non-breast fed infants, children recovering from measles, malnourished children, and adults older than 50 years have a more severe illness and a greater risk of death. Transmission occurs via the fecal-oral route, person-to-person contact, household flies, infected water, and inanimate objects. Shigella is a Gram-negative, non-motile bacillus belonging to the Enterobacteriaceae.
Download a sample copy of the market report- https://www.delveinsight.com/sample-request/shigellosis-market
Key highlights of the Shigellosis Market Report
According to the California Department of Public health (US), Shigella causes approximately 450,000 cases of diarrhea in the United States annually. Shigella germs are very contagious and can spread easily from person to person.
The Laboratory-based Enteric Disease Surveillance (LEDS) system contributes to the understanding of human shigellosis in the United States by collecting reports of infections from state and regional public health laboratories. As per this organization, S. sonnei accounts for the largest percentage of infections followed by S. flexneri, S. boydii and S. dysenteriae.
As per findings from secondary domain, there is no visible predominance between, males and females case of Shigellosis.
The Shigellosis market size is anticipated to increase during the study period owing to the increasing incident population and rising awareness of the Shigellosis Market in the 7MM. The expected launch of emerging therapies and the research and development activities of pharmaceutical companies will also fuel the market growth during the forecast period.
The market outlook section of the report helps to build a detailed comprehension of the historic, current, and forecasted Shigellosis Market size by analyzing the impact of current and emerging therapies in the market. It also provides a detailed assessment of the market drivers & barriers, unmet needs, and emerging technologies.
The report gives a thorough detail of the Shigellosis Market trend for each marketed drug and late-stage pipeline therapies by evaluating their impact based on the annual cost of therapy, inclusion and exclusion criteria, mechanism of action (MoA), competition with other therapies, brand value, their impact on the market and view of the key opinion leaders.
On a global scale, of the millions of Shigella diarrheal episodes estimated to occur each year. Among those, majority of cases observed to be in developing countries, mainly in children. Several complications arises due to Shigellosis which include sepsis, rectal prolapse, arthralgia, intestinal perforation, toxic mega colon, electrolyte imbalance, seizures, and leukemoid reactions. Once infected, all Shigella species multiply and cause acute bloody diarrhea by invading the colonic epithelium where pro-inflammatory cytokines are released, and the subsequent inflammatory reaction destroys the epithelial cells lining the gut mucosa, allowing for further direct invasion by Shigella.
Shigellosis Treatment Market
Shigellosis is usually self-limited and treatment with antibiotics is not generally recommended in otherwise healthy adults with mild illness. However, antibiotics may be prescribed when warranted by the severity of the illness, underlying health conditions. Anti-diarrheal medication that inhibits peristalsis are contraindicated and may prolong illness and increase the rate of complications, therefore not preferred to treat this condition. However, it is noteworthy to mention that Shigellosis is becoming more difficult to treat because of increasing antibiotic resistance.
Shigellosis Emerging Therapies
Fluoroquinolones
Beta-lactams
GSK3536852A
Cephalosporins
Shigellosis Market Forecast
Overcoming dehydration is the main goal of treatment for most cases of shigellosis. However, despite rising antimicrobial non-susceptibility rates worldwide, there is still a lack of current research on the clinical treatment of shigellosis patients (in pediatric or adult patients). Especially, there is a lack of research assessing the non-susceptibility of community-acquired strains. There is an urgent requirement for research regarding non-susceptibility of community-acquired shigellosis. Furthermore, strict attention is required regarding personal hygiene which is essential to limit spread. Also, all challenges regarding drug-resistance should be addressed.
Request a sample copy of the market report- https://www.delveinsight.com/sample-request/shigellosis-market
Table of Content
1. Key Insights
2. Executive Summary of Shigellosis
3. Competitive Intelligence Analysis for Shigellosis
4. Market Overview at a Glance
5. Disease Background and Overview
6. Patient Journey
7. Epidemiology and Patient Population
8. Treatment Algorithm, Current Treatment, and Medical Practices
9. Shigellosis Unmet Needs
10. Key Endpoints of Shigellosis Treatment
11. Marketed Products
12. Emerging Therapies
13. Shigellosis: Seven Major Market Analysis
14. Attribute analysis
15. 7MM: Market Outlook
16. Access and Reimbursement Overview of Shigellosis
17. KOL Views
18. Market Drivers
19. Market Barriers
20. Appendix
21. DelveInsight Capabilities
22. Disclaimer
23. About DelveInsight
About Us
DelveInsight is a Business Consulting and Market research company, providing expert business solutions for life science vertical and offering quintessential advisory services in the areas of R&D, Strategy Formulation, Operations, Competitive Intelligence, Competitive Landscaping, and Mergers & Acquisitions.
Contact Us
Yash
Media Contact
Company Name: DelveInsight Business Research LLP
Contact Person: Yash Bhardwaj
Email: Send Email
Phone: 9193216187
Address:304 S. Jones Blvd #2432
City: Las Vegas
State: NV
Country: United States
Website: https://www.delveinsight.com/